About Airtemp AC & Heating
Airtemp A/C and Heating is a family owned and operated HVAC company serving the greater Dallas/Fort Worth metroplex and surrounding areas, providing air conditioning repair and service. If your system is in need of replacement, we will work with you to design the most efficient and reliable system possible that fits within your budget. At Airtemp we work on, and repair all makes and models of air conditioning equipment, covering both Residential and Commercial HVAC applications.
Our trained team of installers and air conditioning repair technicians working with one goal; to efficiently deliver an impeccable A/C or heat service experience to you. Contact us today and let one of our technician's help keep your home comfortable for you and your family!
Learn More
SEER Calculator
The seasonal energy efficiency ratio SEER, is the measure of the annual energy efficiency and consumption of a unit's cooling ability in normal day to day use. The higher the SEER value, the less energy the unit will utilize. Older residential units may have SEER values in the 10 range or less.
For homeowners looking for new AC or heat pump replacement, the good news is that a new unit could boost SEER values to 25 or higher. The higher SEER units or usually less costly to run which brings financial savings to homeowners.
These are estimations, results will vary.
Troubleshoot Yourself
Every problem has a solution and we know how to find it!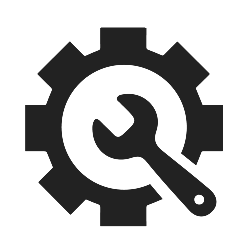 Testimonials
I love Airtemp!! The best air conditioning company in all of Dallas.👍
Oh N.
Jessie and his crew did a great job installing our new system. They were friendly, professional and were fair on pricing. I would highly recommend them to anyone and will continue to use them for any
Sky T.
Quality service with sales and installation…Excellent customer service and reasonable pricing…Would recommend AirTemp to anyone looking for an air and heating
Bridgett Smith
Great experience with sales, installation and service. The team was professional and went above and beyond to deliver an exceptional engagement. I would recommend them to
Mark M.